There are a number of different types of RVs that you can buy. Deciding which type to buy depends entirely on the floor plan you want and your individual travel needs.
Before choosing which RV type is right for you, you need to ask yourself a few questions:
What type of travelling will you be doing? How long will you be travelling for, and how much space and storage do you need?
How many people are travelling? How many beds do you need?
What kind of amenities do you need (indoor kitchen, luxury floor plan, toy hauler etc.)?
Do you need to be able to tow a vehicle? If yes, what weight do you need to pull?
Where do you plan to store your RV? What are the storage limitations?
Answering these questions is the first step in determining what RV class is right for you. Keeping your answers in mind, here are the differences between Class A, B & C motorhomes,Travel Trailers, and Fifth Wheel RVs:
Class A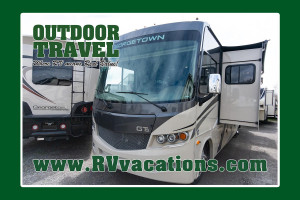 A class A motorhome is the largest and most luxurious option. They are built on a frame similar to an 18-wheeler or commercial bus and are designed to carry a heavier load. These motorhomes run on diesel or gas and typically use around 23 to 30 liters per kilometer.
They have a lot of space and usually have one or two slide-outs for a living or storage area. Despite the spaciousness, they typically only sleep two to four people, with one large bedroom in the back and fold-out couches.
Class B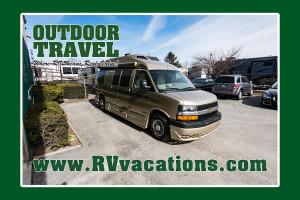 Class B motorhomes are sometimes called camper vans or conversion vans due to their van-like appearance. They are tall enough for passengers to stand upright and have amenities like a kitchen, bathroom, and living room though the smaller overall size means these areas are very compact. They typically sleep two people comfortably and have very limited storage space.
There is a larger option within this class called Class B+, which usually have slide-outs for more space. This type is the smallest of the A, B, and C types and is therefore the least expensive and the best on gas. It is easy to drive and can tow some weight, such as ATVs or mountain bikes. You can park it in an average-sized driveway.
Class C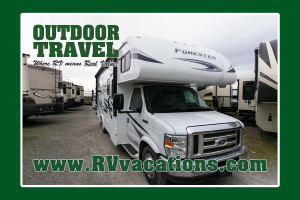 The Class C motorhome is somewhere between classes A and B. They have a sleeping area over the cab, which allows it to fit more people and open up more living space. Class C has a bigger bathroom, kitchen, and storage area than Class B and can sleep between four to eight people comfortably.
They are capable of towing a separate vehicle, which is helpful as this class of motorhome is hard to maneuver and park in urban areas. It gets better gas mileage than Class A though not as good as Class B.
Travel Trailer (TT)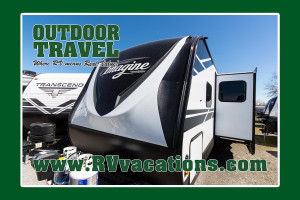 Unlike Class A, B, and C motorhomes, the Travel trailer, or TT, type of RV attaches onto another vehicle. There is a high degree of customization with this class, including expansions that give more room for amenities like full kitchens and more living space. They hitch onto the bumper and can therefore be attached to a variety of vehicles.
They are lightweight so they have lower fuel costs, and can sleep between two to eight people depending on expansions. They have smaller waste and water tanks so may not be the best option for long trips.
Fifth-Wheel (FW)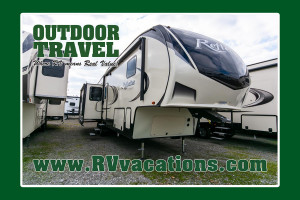 The Fifth-Wheel, or FW trailer is very similar to the travel trailer type. The biggest difference is that it has an overhang that only hitches to a truck bed, so you can only tow with a pickup. However, this difference makes it more spacious than the travel trailer. It also has larger water and waste tanks, making it better for longer trips.
Most of these types of RVs have storage space underneath and contain a master bedroom with a queen or king size bed, with closets and vanities. There is typically additional sleeping areas including a bunk in the overhang area. This type of RV weighs more than a travel trailer and has higher fuel costs.
Now that you know the differences between the RV Class types, you are one step closer to getting the RV that best suits you and your family!