Family vacations are the perfect opportunity to make memories that you and your loved ones will remember for a lifetime. However, travelling with children can quickly become expensive. A great way to travel with your family while cutting back on expenses and taking a break from the stresses of everyday life, is camping. If you're hitting the road with your family, consider parking your RV at one of these 5 family friendly campgrounds in Ontario!
Bon Echo Family Campground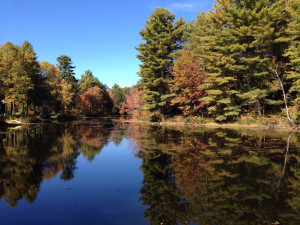 Just a short drive away from Bon Echo Provincial Park, this family campground is the perfect spot for you and your family to relish in the natural beauty of Ontario. With plenty of walking and hiking trails, guided ATV tours, caves to explore and a beauty sandy beach to relax on, Bon Echo Family Campground has something for parents and kids. With a petting zoo, outdoor tennis courts, and pedal boat rentals, your kids won't be complaining of boredom.
1000 Islands Camping Resort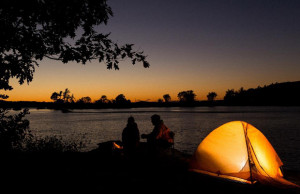 In addition to the beauty of the area, 1000 Islands Camping Resort has a lot of family-focused activities that you and your kids can explore. From children's crafts, wagon rides, and mini-putt to outdoor activities like hiking, boating, and fishing. These campgrounds are very popular with families, so it's a great opportunity to meet new people with similar interests. There is also a camp store that will tide you over for groceries and snacks, schedule activities for kids, and an arcade that everyone can enjoy!
Cedar Park Resort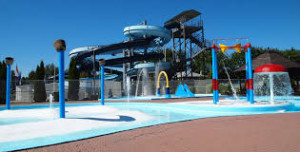 Cedar Park Resort caters to RVers and trailer campers, as there are no tents allowed in the camping grounds. Located near Bomanville, Ontario, you can make the short trip to the nearby Bomanville Zoo or Jungle Cat World if you happen to run out things to do on the resort—though that's not likely! Kids can enjoy the giant water park, mini-golf, pool, and tennis courts while visiting this destination.
Yogi Bear's JellyStone Park Camp Resort Niagara Falls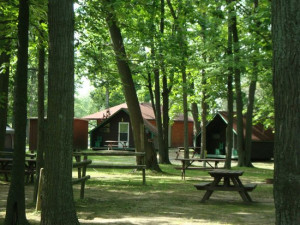 Though this entry is a little pricier than some of the other campgrounds, Yogi Bear's JellyStone Park Camp Resort was designed with kids in mind. A trip here is like a combination of camping and visiting a favourite amusement park. You and your family can enjoy activities like karaoke, mini-gold, and playing in the water park with its massive slides! It is also a quick drive to a lot of the best Toronto tourist spots, so if you want to do some urban exploring as well then this is a great option.
Arrowhead Provincial Park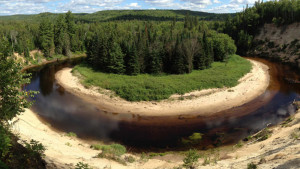 If you want to take your kids on a great camping adventure but aren't yet ready to tackle Algonquin Park, then Arrowhead Provincial Park is a great idea! Located in Muskoka in the heart of cottage country, it offers private camp sites, multiple sandy beaches, hiking and biking trails. To keep your kids busy and engaged with nature, park staff organize weekly educational programs for both children and adults.