Canada is a large and diverse country, with a lot of history, culture, and nature to explore. As one of the largest provinces by area and population, Ontario has so much to offer to tourists and residents. The next time you get the urge to travel, look no further than these Ontario road trip destinations.
Point Pelee National Park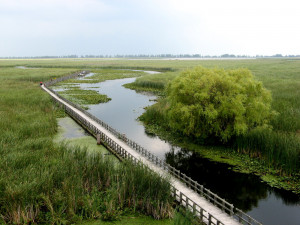 Located in Leamington, Point Pelee is the southernmost point of the country's mainland. You can spend time watching over 370 species of birds in the summer or photographing waves of Monarch butterflies in the fall. This destination is a must-see for all nature lovers.
Thousand Islands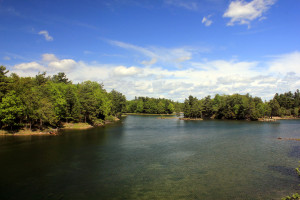 Located in the St. Lawrence River between northern New York state and southeastern Ontario, Thousand Islands is the perfect destination for sightseers. There is plenty to do amongst this 1,864 island archipelago, including visiting lighthouses and historic castles, and taking a boat tour around the once pirate-infested waterway.
Eganville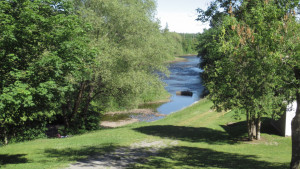 This unincorporated community in Renfrew County lies along the Bonnechere River. Not only will you be able to walk the streets of the historic town, which was first settled in 1825, but you can take in the splendor of the nearby Bonnechere Caves. The limestone caves are estimated to once have formed the bottom of a tropical sea 500 million years ago! For more pre-historic fun, you can visit the fossil pit along the Geo-Heritage Walking Trail before visiting the old quarry and other scenic lookouts.
Georgian Bay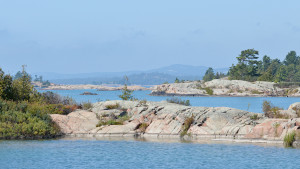 If you're looking for a longer road trip to take in the beautiful sights this province has to offer, considering travelling along the Georgian Bay Coastal Route. Drive through the heart of cottage country and stop to take in some of the best natural attractions in Ontario along the way.
Prince Edward County
If food and drink is your scene, then there's nowhere better to visit in Ontario than Prince Edward County. Visit countless vineyards in the area and sample the best wines and chesses the province has to offer. Once you've had your fill, you can head to Sandbanks Provincial Park to stroll the sandy beaches and camp out with your RV.
La Cloche Mountains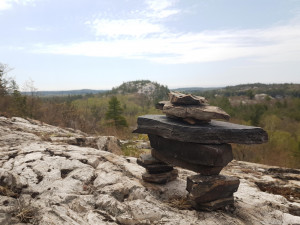 Ontario might not have the soaring mountains of British Columbia, but that doesn't mean the ones we do have aren't worth seeing. The La Cloche Mountains of northern Ontario are certainly worth the trip. Made of bright white quartzite, these mountains almost sparkle in the sunlight. Take them in at Killarney Provincial Park or explore them by taking the 100-kilometer La Cloche Silhouette trail.
Elora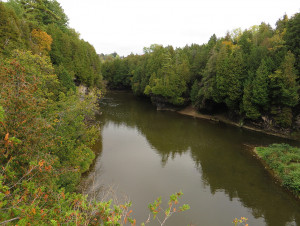 Known for its limestone quarry, the quaint town of Elora is located just outside of Guelph. Visit the Elora Quarry Conservation Area for hiking and swimming in the beautiful turquoise waters, and get your adrenaline pumping by jumping off the limestone cliffs!
Ouimet Canyon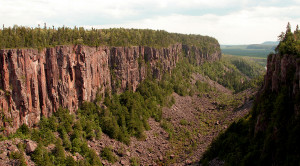 Located in Dorion, the spectacular Ouimet Canyon will take you back in time. Believed by geologists to have formed over 1 million years ago, the 2-kilometer long and 150-meter wide canyon will take your breath away. The canyon floor is also home to rare arctic plants that you would typically have to travel 1,000 kilometers north to find. Go for a hike to take in the stunning view and snap a few photos to show your friends.
Tobermory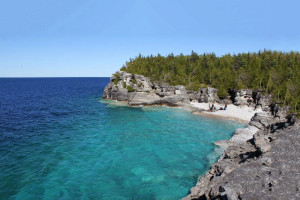 As if the beautiful clear waters aren't enough of an attraction, there is also plenty of exploring to do in Tobermory. A harbour village located southeast of Bruce Peninsula National Park, there are plenty of hiking trails, caves, and islands to explore when you're done swimming. Check out the unique rock formations of Flowerpot Island and then travel the short distance to Bruce Peninsula National Park to explore The Grotto.
Trans-Canada Highway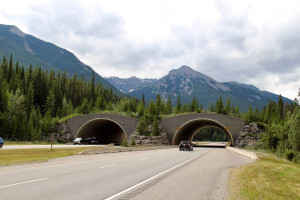 This one might be cheating as its not only Ontario, but if you really want to experience everything the province and the country has to offer, then there's no better road trip than the Trans-Canada Highway. Stretching from coast to coast and running through Ontario, this highway will take you to all of the attractions, small towns, and nature spots you could want!